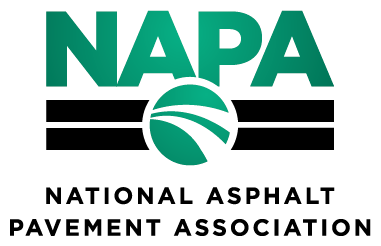 Welcome to the Conference
---
Dear NAPA Members:
Due to the ongoing COVID-19 pandemic, NAPA has turned the traditional in-person Midyear Meeting into our first ever Virtual Midyear Meeting . This was not an easy decision, but ultimately the public health and safety of our attendees, speakers, staff and volunteers led all parties to conclude that cancelling the face-to-face meeting was the safe and responsible action.
While we look forward to a time when we can re-convene the NAPA community face-to-face, the NAPA staff team is exercising its creativity and imagination to deliver a virtual NAPA Midyear Meeting that will exceed your expectations! The NAPA Midyear Virtual Meeting will take place July 13-15, 2020, with a lot of the same great content planned for Santa Barbara. We will be reaching out with specific communication to content leaders, volunteer committee members, and NAPA partners. We are testing – and testing again – the technology to make sure your experience will be seamless. The NAPA Midyear Virtual Meeting may provide opportunities for more members of your company and our government partners to participate in the sessions, and we welcome your registrations.
Thank you again for being a member of NAPA. We hope you and your loved ones are safe and well during these unprecedented times.
Sincerely,
Audrey Copeland, Ph.D., P.E. President & CEO, National Asphalt Pavement Association
Why Attend?
---
The theme of NAPA's Midyear Virtual Meeting is managing disruption in the COVID-19 era and beyond. Attendees will walk away with a better understanding of how to position themselves to navigate the changing economic, legislative, and workforce landscapes. Attendees will learn from experts on the latest trends and best practices as it relates to the pandemic and how our industry may change as a result.
Why are we doing the Midyear Virtual Meeting?
To affirm the value of NAPA membership
To keep members updated on industry and issues that may impact their success.
To showcase NAPA expertise and exclusive services the industry can only get from NAPA.
What is the unique value attendees receive from participating in the Midyear Virtual Meeting?
No travel costs.
Participate safely and conveniently.
Reduced time away out of the office.
Increased employee participation within your company.
Earn PDH credits for education sessions.
Live Q&A with speakers.
Experience sessions in a live, virtual environment or by accessing the recordings at a later time.
| Access Date | Quiz Result | Score | Actions |
| --- | --- | --- | --- |
Use Chrome, Firefox, Edge or Safari when using this site. Do not use Internet Explorer 11, this browser is old and will cause you issues when trying to log in or register.
Featured Speakers
Anirban Basu
Sage Policy Group, Inc.,
Chairman & CEO
Anirban Basu is Chairman & CEO of Sage Policy Group Inc., an economic and policy consulting firm in Baltimore. He serves as the chief economist to Associated Builders and Contractors and as chief economic adviser to the Construction Financial Management Association. In 2007 and then again in 2016, Basu was selected by the Daily Record newspaper as one of Maryland's 50 most influential people. The Baltimore Business Journal named him one of the region's 20 most powerful business leaders in 2010.
Patrick McKenna
AASHTO, President
Patrick K. McKenna became Director of the Missouri Department of Transportation in December of 2015. As director of MoDOT, Mr. McKenna oversees all operations of the department.
Prior to coming to Missouri, he served as the deputy commissioner of the New Hampshire Department of Transportation. Mr. McKenna spent 13 years in Washington, D.C. working in the United States Senate, where he most recently served as chief financial officer.