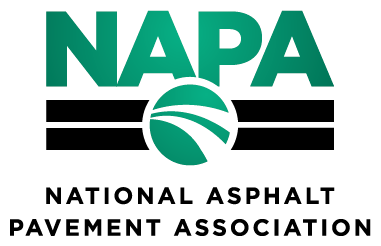 Agenda - July 13
Opening Remarks and Return of the Economist: COVID-19 Economic Update
12:00pm - 1:15pm EDT
Opening Remarks and Welcome by NAPA Leadership
Overview
---
Opening Remarks and Welcome by NAPA Leadership
Speakers
---
Jay Winford, Ph.D., P.E.
President
Prairie Contractors Inc. (2020 NAPA Chairman)
Audrey Copeland, Ph.D., P.E.
President & CEO
National Asphalt Pavement Association
Return of the Economist: COVID-19 Economic Update
Overview
---
COVID-19 has rocked what had appeared to be a nearly invincible economy – one defined by substantial job growth, historic lows in unemployment, salary increases, robust retail sales, low inflation, and a roaring stock market. Underneath that strong performance, however, lingered a set of frailties that have been exposed by the pandemic. This session will provide an overview of the current economic landscape, the likely challenges ahead, and the contours of recovery.


Sponsored by:
Speakers
---
Jay Winford, Ph.D., P.E. (Moderator)
President
Prairie Contractors Inc. (2020 NAPA Chairman)

Anirban Basu
Chairman & CEO
Sage Policy Group
Visit the Exhibit Hall
1:15pm - 1:30pm EDT
How is Congress Addressing Coronavirus Impacts on the Asphalt Pavement Markets
1:30pm - 2:30pm EDT
View Session
Overview
---
Roads and bridges are crumbling, and state departments of transportation need financial relief just to maintain their 2020 highway construction program. With less drivers on the road as a result of COVID-19, critical transportation revenues are drying up. The Federal Highway Trust Fund needs Congress to enact a bailout sooner than expected. How Congress is addressing these and other infrastructure issues will be the subject of this virtual session that will explore the progress lawmakers are making in reauthorizing the FAST Act, which expires on Sept. 30, 2020.

Sponsored by:
Speakers
---
Jay Hansen (Moderator)
Executive Vice President of Advocacy
National Asphalt Pavement Association
Steven Palmer
Vice President
Van Scoyoc Associates
Martin Whitmer
Founding Partner
Whitmer & Worrall
Laura Perotta
President & CEO
American Highway Users Alliance
Ashley Jackson
Senior Director of Government Affairs
National Asphalt Pavement Association
Visit the Exhibit Hall
2:30pm - 3:00pm EDT
Responding to Health & Safety Challenges from Novel Hazards: Coronavirus and Monday Key Takeaways
3:00pm - 4:45pm EDT
Responding to Health & Safety Challenges from Novel Hazards: Coronavirus
Overview
---
Under any business condition faced by the asphalt industry, safety is always a core value. Over the last few months, road construction companies have taken swift and unprecedented action to protect their employees from a novel hazard, COVID-19. Not unlike protecting employees from new chemical or physical hazards on the jobsite, ensuring employee protection from coronavirus has been an ongoing process, especially since government-specific requirements lag, differ, or rapidly change. Since the asphalt pavement industry encompasses a wide variety of job tasks and workplace constraints – including working outdoors, in small shops, trailers, or offices, and potentially interacting with internal and external personnel in close quarters – consistent, standardized protocols to prevent workplace transmission of coronavirus continue to be fine-tuned. Further, new information and government agency recommendations evolve.
Hear from NAPA Member company health and safety representatives about the actions their companies took to quickly ensure employee safety and well-being during the pandemic. The moderated roundtable will highlight approaches by companies of different sizes and geographic operations with a focus on road construction and asphalt plant activity-specific best practices, as well as state-specific requirements. While a one-size-fits-all approach is difficult to implement, each company will share often overlapping tactics to ensuring workforce safety during the pandemic.
Speakers
---
Scott Seamon (Moderator)
Safety Manager
Ace-Saginaw Paving Co./Edw. C. Levy Co.
Chris Kirby
Director of Risk Management
Colas Inc. (Multi-Facility/Operational Unit Challenges)
Mike O'Neil
Risk Management Director
Lakeside Industries Inc.(Regional Operational Challenges)
Craig Parker
President
Silver Star Construction Co. Inc.(Small Business Challenges)
Monday Key Takeaways
Speakers
---
Jay Winford, Ph.D., P.E.
President
Prairie Contractors Inc. (2020 NAPA Chairman)
Audrey Copeland, Ph.D., P.E.
President & CEO
National Asphalt Pavement Association
| Access Date | Quiz Result | Score | Actions |
| --- | --- | --- | --- |
Use Chrome, Firefox, Edge or Safari when using this site. Do not use Internet Explorer 11, this browser is old and will cause you issues when trying to log in or register.