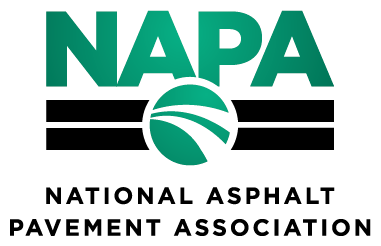 Cargill
While creating that perfect road is always the goal, mixing the right combination of binder, aggregate and modifiers to meet the performance specs of the job can be tricky. And, keeping it looking great can be equally challenging.
Cargill's line of Anova® Asphalt Solutions additives offer a full range of unique and robust bio-based chemistries: rejuvenators, modifiers and warm mix additives. At Cargill, we take a collaborative approach to providing reliable, sustainable, renewable solutions to meet their road construction needs. We understand the varying dynamics of the road construction industry and will work with you to help create the dependable solution that is ideal for your business. We have a complete asphalt binder analysis and applications lab which allows us to dive deep and provide a thorough picture of how our chemistries are helping your material quality and consistency.
Cargill ANVOA Asphalt Solutions provides:
Full line of ANOVA rheology modifiers, rejuvenators and warm mix additives
Unique bio-based chemistries to create new-to-the-world products Technical support and formulation services for customers
Fully functional asphalt binder analysis and applications lab to simulate real-life conditions such as aging and traffic loading
The ability to further characterize asphalt beyond PG grading, including asphalt fractionation and molecular size distribution
Consistent global sourcing and supply of diverse agricultural-based materials enabling enhanced price stability and supply availability
If you are considering boosting your percentage of RAP in your mix or have questions about the use of additives to increase the performance of your mix, reach out. We'd love to hear about your needs and discuss solutions to help you achieve your goals.
About Cargill
Cargill's 160,000 employees across 70 countries work relentlessly to achieve our purpose of nourishing the world in a safe, responsible and sustainable way. Every day, we connect farmers with markets, customers with ingredients, and people and animals with the food they need to thrive. We combine 155 years of experience with new technologies and insights to serve as a trusted partner for food, agriculture, financial and industrial customers in more than 125 countries. Side-by-side, we are building a stronger, sustainable future for agriculture. For more information, visit Cargill.com and our News Center.
Chat with us
To chat, press Guest, type your name & press sign in.

Contact Us
Cargill ANOVA Asphalt Solutions

15407 McGinty Rd W, MS 97 Wayzata, MN 55391
800.842.3631
| Access Date | Quiz Result | Score | Actions |
| --- | --- | --- | --- |
Use Chrome, Firefox, Edge or Safari when using this site. Do not use Internet Explorer 11, this browser is old and will cause you issues when trying to log in or register.