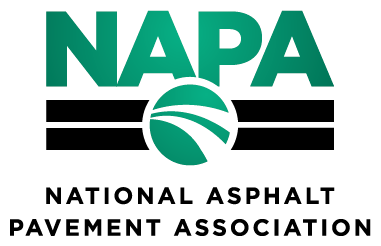 Digital Transformation: E-Ticketing Today and Tomorrow followed by Day Two Key Takeaways
States agencies and industry are adopting new protocols to prevent the spread of the coronavirus. While some of these practices may end post-COVID-19, it seems e-ticketing may endure. Currently, numerous states are looking at moving in the direction of e-ticketing. Attendees will learn about FHWA's e-ticketing requirements, how some companies are preparing for and handling e-ticketing, and the latest research on e-ticket use.
Gabe Dadi
W.L. Raymond and R.E. Shaver Chair Associate Professor of Civil Engineering, University of Kentucky
Gabe Dadi is the W.L. Raymond and R.E. Shaver Chair Associate Professor of Civil Engineering at the University of Kentucky and Construction Engineering and Project Management Program Manager at the Kentucky Transportation Center. He manages an active research program with $3.6M in funding and 68 publications. He has received research funding from the National Cooperative Highway Research Program (NCHRP), Federal Highway Administration (FHWA), Kentucky Transportation Cabinet (KYTC), and Construction Industry Institute (CII). He holds a Bachelor of Science in Civil Engineering, Masters of Business Administration, and Ph.D. in Civil Engineering degrees and is also a registered Professional Engineer in Kentucky.
$i++ ?>
Jeff Goretski
Transportation Performance Lead, Americas Materials Division, CRH
Jeff Goretski is one of the founders of G&J Site Solutions, a Michigan highway and environmental restoration contractor, as well as Goretski Construction, concrete highway and bridge paving contractor. Upon selling the two companies he began working for CRH as a general manager and now the Transportation Performance lead for their Americas Materials division. Currently overseeing logistics and delivery for 66 operations in 46 states with over 16,000 trucks on the road daily delivering aggs, asphalt, and ready mix concrete. He has a bachelors degree in civil engineering from Michigan Technological University and a masters in business administration from Northwood Universities Devos School of Business plus over 20 years of industry experience. In his spare time enjoys golfing, boating the great lakes, and flying personal aircraft.
$i++ ?>
Roy Sturgill
Assistant Professor, Department of Civil, Construction and Environmental Engineering, Iowa State University
Roy Sturgill is an assistant professor in the Department of Civil, Construction and Environmental Engineering and a Construction Engineer in the Construction, Materials and Technology Program at the Institute for Transportation, both at Iowa State University. Dr. Sturgill was previously an engineer at the Kentucky Transportation Cabinet in construction management but later began conducting research for the Kentucky Transportation Center at the University of Kentucky. In his role as a researcher, Dr. Sturgill conducted projects in areas including alternative contracting methods, construction staffing, and emerging technologies in transportation construction. Dr. Sturgill is a licensed professional engineer in Kentucky and Iowa, and a certified National Highway Institute (NHI) trainer.
$i++ ?>
Kat Weisner
Construction and Contract Administration Engineer, Resource Center, FHWA
Kat is a construction and contract administration engineer in the FHWA's Resource Center focusing on innovation deployment and construction. She started her career as a co-op student with FHWA's Eastern Federal Lands Highway Division, worked for the Maryland State Highway Administration Office of Construction, and has held several positions in multiple FHWA offices since returning to Federal service. Kat is responsible for the development and delivery of training in Federal-aid Contract Administration, Construction Inspection, 3D Modeling, UASs, e-Construction, and eTicketing. She has an M.B.A from Frostburg State University and a B.S. in civil engineering from the Pennsylvania State University. Kat is a licensed professional engineer in Maryland and Pennsylvania and is a Nationally Registered Advanced EMT.
$i++ ?>
Adam Hand (Moderator)
Associate Professor, University of Nevada, Reno
$i++ ?>
Audrey Copeland, Ph.D., P.E. (Moderator)
President & CEO, National Asphalt Pavement Association
Audrey Copeland is the President & CEO of the National Asphalt Pavement Association, the trade association that exclusively represents the interest of asphalt mixture producers and paving companies at the national level. Located just outside Washington, D.C., Audrey leads a staff of 22 persons dedicated to supporting, advocating for, and advancing the asphalt industry. Previously, Audrey served as NAPA's Vice President of Engineering, Research, and Technology. She began her career as a highway engineer and researcher at the Federal Highway Administration (FHWA).
Audrey is the current Past President of the Association of Asphalt Paving Technologists, the premier organization for asphalt technology research with about 800 members. Audrey is also a founding member of the Women of Asphalt Council, to encourage more women to consider a career in the asphalt industry.
Audrey earned a PhD in Civil Engineering from Vanderbilt University and Master and Bachelor of Science degrees in Civil & Environmental Engineering from Tennessee Technological University. She is a registered engineer in the Commonwealth of Virginia and the State of Maryland.
$i++ ?>
James M. Winford, Jr., Ph.D., P.E., M.B.A. (Moderator)
Chairman, National Asphalt Pavement Association
Jay Winford graduated from Tulane University with a Bachelor of Science in Civil Engineering, a Master of Science and a Masters of Business of Administration. In 1991, Jay earned a Doctor of Philosophy from Auburn University while associated with the National Center for Asphalt Technology.
Jay has been associated with research and construction delegations to Japan, China, Eastern Europe, the Soviet Union and the Middle East.
Jay, a Fellow in the American Society of Civil Engineers, is twice past president of the Louisiana Asphalt Pavement Association. He is also chairman emeritus of the Board of Directors at the National Center for Asphalt Technology at Auburn University. Currently he is the 2020 Chairman of the National Asphalt Pavement Association. He resides in Opelousas, Louisiana with his wife Laura. They have two children: James (28) and Katherine (25), both of whom reside in New York City.
Jay is past chairman of the Louisiana Chapter of the Young Presidents' Organization. He is president of Prairie Contractors, a hot-mix asphalt producer and contractor with five operations in south central and south western Louisiana. He and partners also own and operate several large-scale rail facilities and real estate investments in south Louisiana. Jay is an alumni, twice, of the Harvard Business School.
$i++ ?>

Richard Willis
$i++ ?>

Brett Williams
$i++ ?>
Key:

Complete

Next

Failed

Available

Locked